3 Reasons Why Real Estate Investing
Should Be Part of Your Future
BIG PROFIT POTENTIAL

Real estate investors are creating wealth in
this current economy. Now is a GREAT
time for YOU to learn. Jump into a business
where you'll make a solid six-figure income
with only 2 deals a year.

HAWAII'S #1 MENTOR COURSE

is now offered nationwide! Learn
how to make a 6-figure income as a
savvy real estate investor. Get Step-by-
Step, 1-on-1 instruction. Hands-on
training proven to work even in tight
nuanced housing markets.

STUDENTS FROM ALL 50 STATES

A program developed from teaching
thousands of students across the country.
Learn from a real-estate guru who's done
deals from Hawaii to the east coast.
Why Choose Turtle Bay Mentor?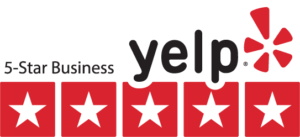 My Blueprint for Real Estate Investing has been forged in fire, through multiple upcycles and downturns in the housing market. It has created numerous millionaires, young retirees, and some of the top investors now dominating their respective markets. It's a reasonable expectation to make $80,000+ on a single house flip in Hawaii and other high-pricepoint markets. How many deals would YOU have to do in a year to replace your current income and change your life forever? For most people, it's only 1 or 2. I'll show you cutting-edge strategies I use myself every day. Smart investors can make money in ALL markets because they stay ahead of trends and are constantly learning and using new ideas. I continually update my courses with the latest, proven strategies – strategies I have done myself – so that YOU will be one of those who make a bundle from the current opportunities in our market. My students get the best training for an affordable price.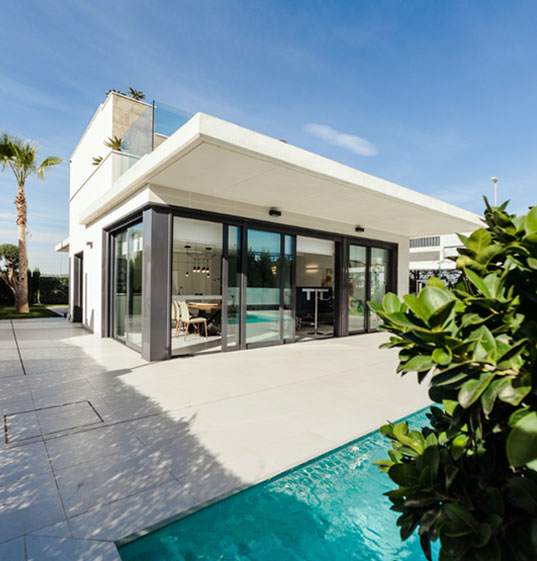 How it Works
1

SELECT YOUR COURSE - ENROLL

Pull the Trigger Today! Enroll now and start learning within minutes.

2

LEARN FROM THE MODULES & VIDEOS

You will NOT find a better course anywhere, at any price. Learn at your own pace in the comfort of your own home.

3

SCHEDULE YOUR 1-ON-1 COACH CALLS

Coach calls are 30 minutes each. Schedule at your convenience. I will answer ALL of your questions.

4

START DOING DEALS!

Fasten your seatbelt - Now your life changes! I will guide you through your deals. I've got your back.
"Wow, where do I start? My name is Cory and I'm a proud graduate of Michael Mazzella's mentor course. This training could easily be worth 7x times (yes, I did the math) the amount he is charging especially since you get to be mentored pretty much 1-on-1 with Michael who is one of the most active and successful investors in Hawaii! On our 2nd day of training, we were already submitting offers, analyzing deals, and crunching numbers, which I never would have known how to do on my own. So if you want to be personally trained, coached, and mentored by one of Hawaii's top investors then I highly recommend Michael Mazzella and his mentor course. Aloha!"

Cory Nemoto, Keco Capital, Honolulu, HI

"Have you ever watched HGTV and wanted to be like the people you watch flipping houses? If so, then, you must sign up for Michael Mazzella's course! Unlike the people you see on TV who have their deals provided to them and their projects pre-scripted, Michael is the real deal!

He is the top one-off house flip expert in Hawaii! He literally walks you through a systematic and proven approach to Real Estate Investing that is unparalleled. You truly cannot get better real estate investing coaching anywhere in the entire country."

Kekoa Lwin, Issaquah, WA

"If you're thinking of getting into real estate investment, I highly recommend working with Michael Mazzella. I worked with him in 2017 as a complete newbie. He got me going in the right direction, and under his coaching and guidance I was able to land my first flip. It gave me the foundation and confidence I needed to launch my investing company. We're still going strong in 2020 and beyond. I had a great experience, and believe first-hand in the power of getting some coaching or aligning with a mentor to help you learn the ropes and avoid some pitfalls. Michael can help you do just that."

Dustin Amodo, Island Property Buyers, Mililani, HI

"Michael, thank you for the mentoring and guidance. We just completed the 5 Day Sale, closed escrow and made $90,000! Now I can pay off my debts, and have plenty of money for my next deal. This really gets me back on my feet! I AM EXCITED, and this is clearly a turning point in my life! Thanks for teaching me these strategies."

Doug Henderson, Maui, Hawaii

"We are so fortunate to come across Mr. Mazzella. He's got vast knowledge and experience from investing in Hawaii and across the nation and he's willing to share. The hands-on class has us doing deals during the middle of the course! The best mentor and coach for anybody who wants to learn the Real Estate Investing business. He changed my mindset completely to that of a savvy entrepreneur. My advice to all W2 people, if you want to get out of the rat race now, this is the opportunity! Do not procrastinate guys, my mind is still blown! Thank you, Mr. Mazzella."

David & Jen D., Kaneohe, HI

"Michael's class is a MUST… He keeps it real and personable, sharing his experiences has been huge, dumbs the information down for anyone to understand, calls you on your shit, makes you accountable… will not tolerate "NO CAN DO" because you CAN DO! Thinking outside the box is the norm when taking his class. He is creative and passionate about his teaching style. Lots of a-ha/oh-shit moments, so buckle up! We strongly recommend Michael's course. A small price to pay for a huge reward! His experiences are impressive and his story from when he started to where he is now has had an impact on my wife and me."

John & Rina Andrade, Maui, Hawaii

"Michael's real estate investing mentorship program is by far the most complete and comprehensive program that gets you moving forward immediately. He has developed his program to include the strategies that work and he's eliminated the ones that don't. He also shows how it's done throughout the mentorship training as he is working on his own deals in between his lectures. He shows you how then makes you do it! However, you better be ready to change your life! As his program will bombard you with the tools and information to succeed."

Randy W., Ewa Beach, HI

"I am going to make it short and sweet. Michaels course is the best out there. He will teach you everything you need to know about investing in Hawaii. You will graduate from his course feeling confident you will make a six-figure income. Thank you, Michael, for your teaching in mentorship. I look forward to having the best year of my life! Mind blown…"

Rod B., Ewa Beach, HI

"I just completed this course. What a phenomenal experience! The quality and quantity of material laid out makes sense. I appreciated that Michael is applying his real-world experiences and knowledge to what he teaches. His coursework is based on what he does. I also appreciated that he gives us homework, which encourages students to go out and practice what he teaches. The hands-on experience evokes a ton of confidence!"

Troy Takekawa, Honolulu, HI
Preview of Curriculum
Over 90 Lessons and 30 hours of training at Your Disposal
Setting Up Your Business and Gaining Credibility
Setting Up Your LLC in 15 minutes
50+ Ways of Finding Good Deals
Gaining a Decisive Competitive Advantage Over Your Competitors
Step-by-Step Guide to Renovating Houses for Profit
The Massive House-Flipping Checklist
Creative Financing – Doing 6-figure Deals Without Using Your Own Money
How to Work with Contractors, Realtors, Attorneys, etc.
How to Build a New House from Start to Finish
Wholesaling, Lease Options, Subject To's
How To "Own Nothing, but Control Everything"
Advanced Investing Strategies
The Smarter Way to Create Cash Flow and Passive Income
Learn to Retire Early
Due Diligence – Running the Numbers like a Pro
Asset Protection – Protecting Your Wealth from Creditors and Lawsuits
Big Profits from Vacation Rentals with Zero Risk
Writing Offers and Real Estate Contracts
How to Find Off-Market Deals
Huge Money-Saving Tax Benefits for RE Investors
Understanding Housing Markets and Market Cycles
Evaluating and Managing Risk in Real Estate
How to Find the Best Emerging Markets in the U.S. to Invest in
And much more!
Meet Your Mentor
Michael Mazzella
Michael Mazzella is a nationally-known Real Estate Investor, Best-Selling Author, and Mentor, who bought his first property in Hawaii in 1993. For several years as CEO of Turtle Bay Land Company, Michael was Hawaii's #1 house-flipper. He has completed over 250 deals with an exceptional 'win-loss' ratio of 95% profitable deals.
Through multiple up-cycles and downturns of the housing market, as an investor and developer, Michael has done it all – quick-turns, foreclosures, pre-foreclosures, short sales, assignments, rehabs, subject-to's, cash-flow rentals, pre-construction, tear-downs & new-build construction, vacation rentals, emerging-market investing, residential and land development, CPRs and subdivisions, '5-Day-Sales,' and even relocating and restoring historical homes.
As you can see, Michael is well-qualified to teach you!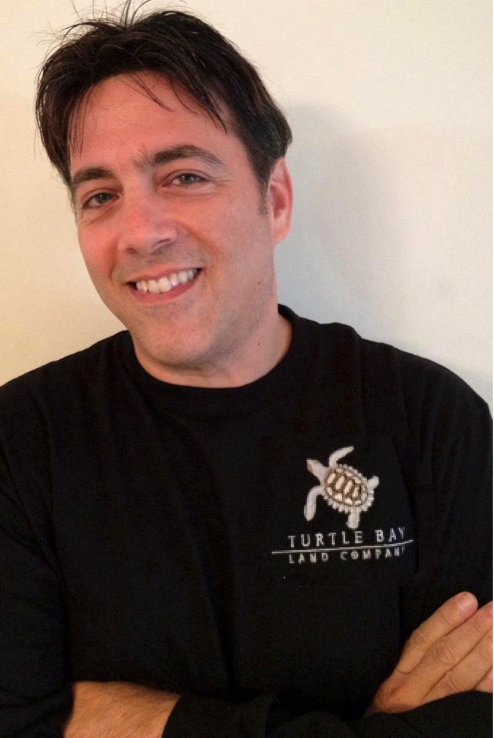 Priced for Every Budget
Warrior
(Level 1)

The full Mentor Course, all 90+ lessons, 30+ hours of video instruction. Everything you need to do deals on your own!

Plus Coach Calls: 2 full hours of 1-on-1 personal coaching with Michael

$2,999

ENROLL NOW

Samurai
(Level 2)

Includes everything in Level 1, PLUS:

Michael will personally walk you through your first/next deal.  OR…
4 hours of additional 1-on-1 personal coaching with Michael

$4,999

ENROLL NOW

BEST VALUE!

Jedi Master (Level 3)

Includes everything in Levels 1 and 2, PLUS:

Fasten your seatbelts! A Mentor will visit you in person, in your home market, and train you for 2 full days! All hands-on, personalized learning.

$9,999

ENROLL NOW
A Few of Michael's Deals in Progress
Having fun with my PowerTeam, Employees, Students, Project Managers, and Apprentices! Making Our Neighborhoods More Beautiful, One House at a Time - Join Us Today!